Space Stations
Space Stations are NFTs, which can be activated or unactivated.
Initially, there are 3 types of non-activated NFT of SSs available for pre-sale for each galaxy of each race:
Non-activated NFT of Space Stations based on the example of the NEAR race
Sectors
Alpha
Beta
Gamma
Zones are clusters of stars from the center of the galaxy
Radius of 10% of the star cluster from the center of the galaxy
A 10% to 30% star cluster zone from the galactic centre
30% to 60% star cluster zone from the galactic centre
Established licenses:
Level 3 license
Level 2 license
Level 1 license
Maximum Number of NFTs per race galaxy
100
200
300
After purchasing a non-activated NFT SS, its owner can activate it in the game at any time. Activation is carried out in 2 simple steps:
Selecting the location of the SS on the game map. Space Stations can be installed only on free stars (not occupied by another SS). To install a Space Station, just click on any free star of the corresponding SS sector and in the window that appears click on the "Install Space Station" button.
Selecting the operating mode of the SS (SS type) when installed: Resource, Production or Trade.
After that, the installed SS receives the coordinates of the star, which are recorded in the NFT smart contract itself, and becomes activated and linked to the coordinates of the star.
IMPORTANT! All SSs are initially sold as unactivated, without star linkage and without a set of resources in the form of Solarium and Energy. You can only install a SS (to activate it) in the game interface, once, and only on a free star in the sector and galaxy of the race that corresponds to this NFT SS.
Example of an activated NFT SS with the coordinates of the star, as well as its display in the game: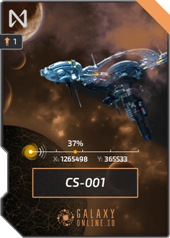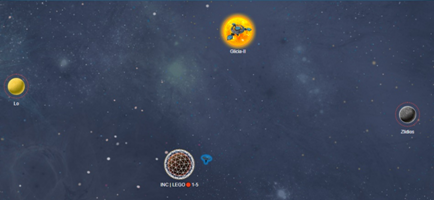 Other players see only activated SSs in the game.
You can not move the already installed and activated SSs to other free stars now (but perhaps such a fee-based functionality will appear in the future), so the owners of the SSs should seriously consider the question of choosing a place to build the SSs.
When you buy a Corporation, it comes with 10 unactivated SSs, which you can install both within your own corporate galaxy (anywhere in the galaxy) and in the galaxy of your race (depending on the sector). At the same time you will receive immediately out of the 10 SSs: 2 SSs with a level 3 license, 3 SSs with a level 2 license, and 5 SSs with a level 1 license.
After the NFT SS is activated, the player can customize and upgrade a Space Station in the game interface
Licenses and operating modes of Space Stations
Licenses for the SS come in 3 levels, and they determine the maximum level to which you can pump the levels of buildings on the SS:
| | | | |
| --- | --- | --- | --- |
| License level | 1 | 2 | 3 |
| Maximum levels of buildings on the SS | 10 | 20 | 30 |
You can increase the number and level of licenses by purchasing them.
Any Space Station can operate in one of three modes: Resource, Production, or Trade. Each mode requires a license. I.e. in order to be able to upgrade 2 modes at once on one SS (for example, Resource and Trade) and switch between them, it is necessary to have two licenses on this SS
Each SS mode is a completely separate SS layer with its own 25 cells for buildings. Each mode has its own special buildings. You can switch between SS modes and upgrade the active mode
Operating modes of Space Stations:
Resource – in this mode, players can bring minerals mined on the planets to the SS to process them into Energy. Also, for each 10 million of Energy obtained from minerals, the player receives 1 Solarium from the SS. However, the owner or manager of the SS may set the percentages for processing Energy and Solarium separately for each group of players: members of their own Clan/Guild/Corporation/Alliance, players who are members of other Clans/Guilds/Corporations/Alliances, players outside of Clans/Guilds/Corporations/Alliances
Production – in this mode the SS allows you to produce modules and parts for motherships according to copies of blueprints. Production of blueprints is allowed only to:
Corporations. Can produce copies of blueprints for both modules and motherships parts. However, Corporations can only produce copies of motherships blueprints on their own SSs in their corporate galaxy.
Guilds. Can only produce copies of blueprints for modules.
In any case, Guilds and Corporations can only make copies of blueprints from studied blueprint branches. In the Guilds and Corporations control panel there is an option to study blueprints of modules and parts for motherships (for Corporations only).
Parts for motherships are made based on modules and additional resources (Energy, Solarium).
Trade – In this mode the SC turns into a trading hub, through which players can trade in-game valuables (energy, Solarium, ships, copies of blueprints, modules, parts for motherships) with other players. Part of the existing in-game market will be transferred to the trading SSs and is only available inside the game. At that, in order to put a lot for sale it will be necessary to bring it through space to the trade SS, and the buyer will have to pick up his purchased cargo from this SS through space. At the same time the owner or manager of the SS can put different % of tax for storage of lots and cargoes for different groups of players.
Space Station Upgrade
You can build special structures on Space Stations, which may be different for each SS mode.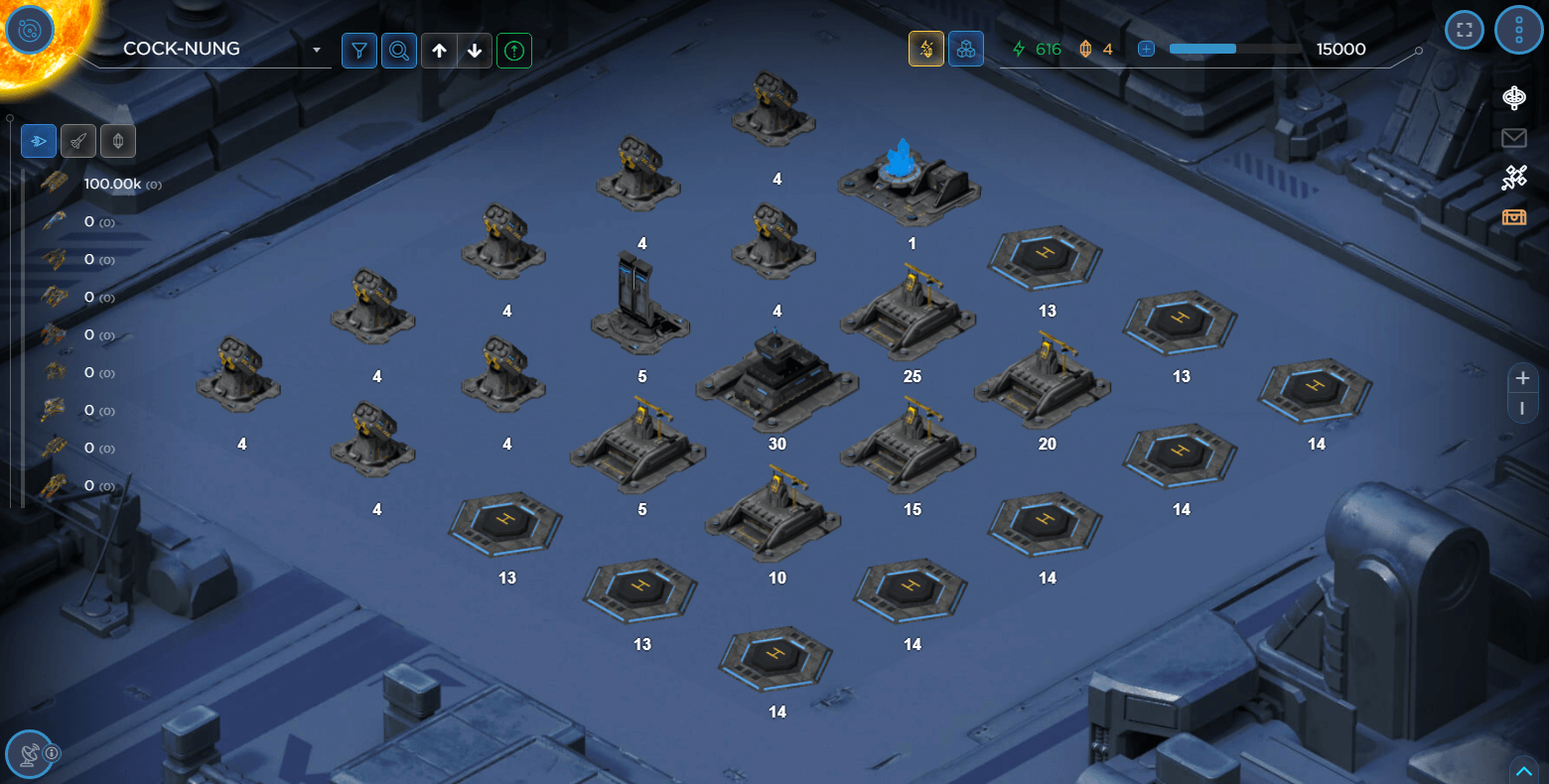 Any building can be improved to a maximum of level 30 (with a level 3 License).
Battles on Space Stations
Capturing and destroying Space Stations is not possible.
Space Stations can be scouted, blocked and attacked.
Destruction of structures during attacks is possible not lower than the mentioned levels and depends on the level of the SS's License:
| | | | |
| --- | --- | --- | --- |
| License level | 1 | 2 | 3 |
| Minimum level of building downgrade when attacked | 2 | 12 | 22 |
Also, unlike planets, on the SS there is an accelerated repair of damaged levels of buildings by 10 times in time. However, the accelerated repair works only up to those levels, to which the building was at least once upgraded in normal (not accelerated) mode before. The Solarium may be additionally required for accelerated repair..
Features of Space Stations:
The owner of a Corporation or Clan may assign managers to each Space Station. Managers may build and improve structures, produce modules, but may not destroy or downgrade already built structures.
Any member of a Corporation/Clan/Guild can send resources to a SS belonging to a member of their Corporation/Clan/Guild.
Clan purchase is available only to those who have their own SS.
Initially, the newly activated SS has only a Level 1 Command Center.
There is no mineral mining at the stations.
Space Stations can be sold or leased to other players.
---