Quests
Quests are generated using a smart contract and are available for players to complete in 24 hours.
The smart contract generates random coordinates of Pirate Stations, pirate ships protecting these stations and rewards. So far, Pirate Stations are created only in base galaxies of all races.
Each base galaxy publishes a list of all prizes for today. Among the rewards can be ships, Energy and Solarium, as well as Credits or tokens of blockchains and projects.
Clicking on this window opens a list of all available quests.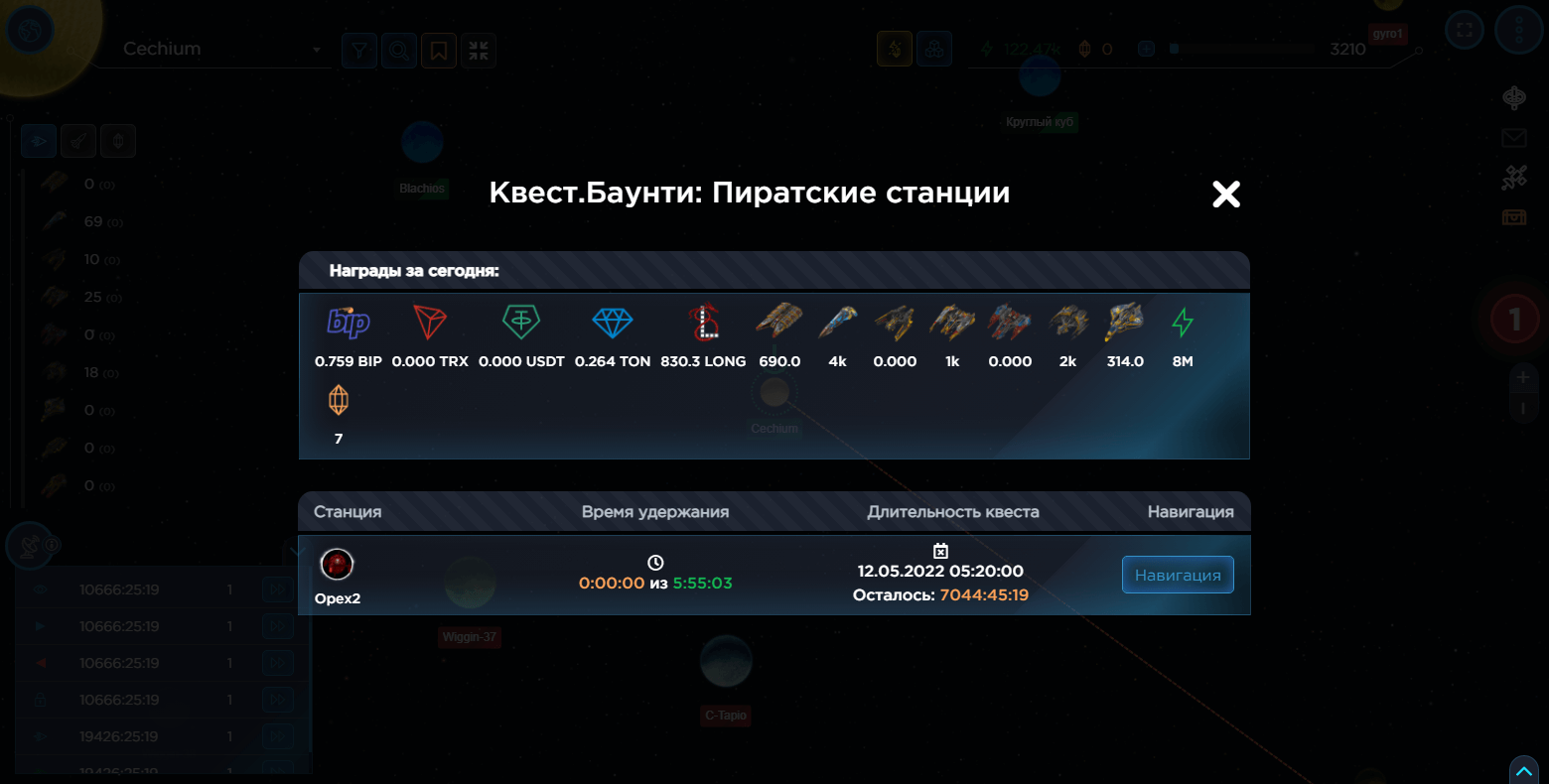 To complete the quest, the player must destroy the pirate fleet at the Pirate Station and hold the station with his blockade for a certain time specified in the description of each quest. At the same time, other players can attack the player and place their own blockades. The winner is the player who first holds the blockade at the Pirate Station for the time specified in the quest.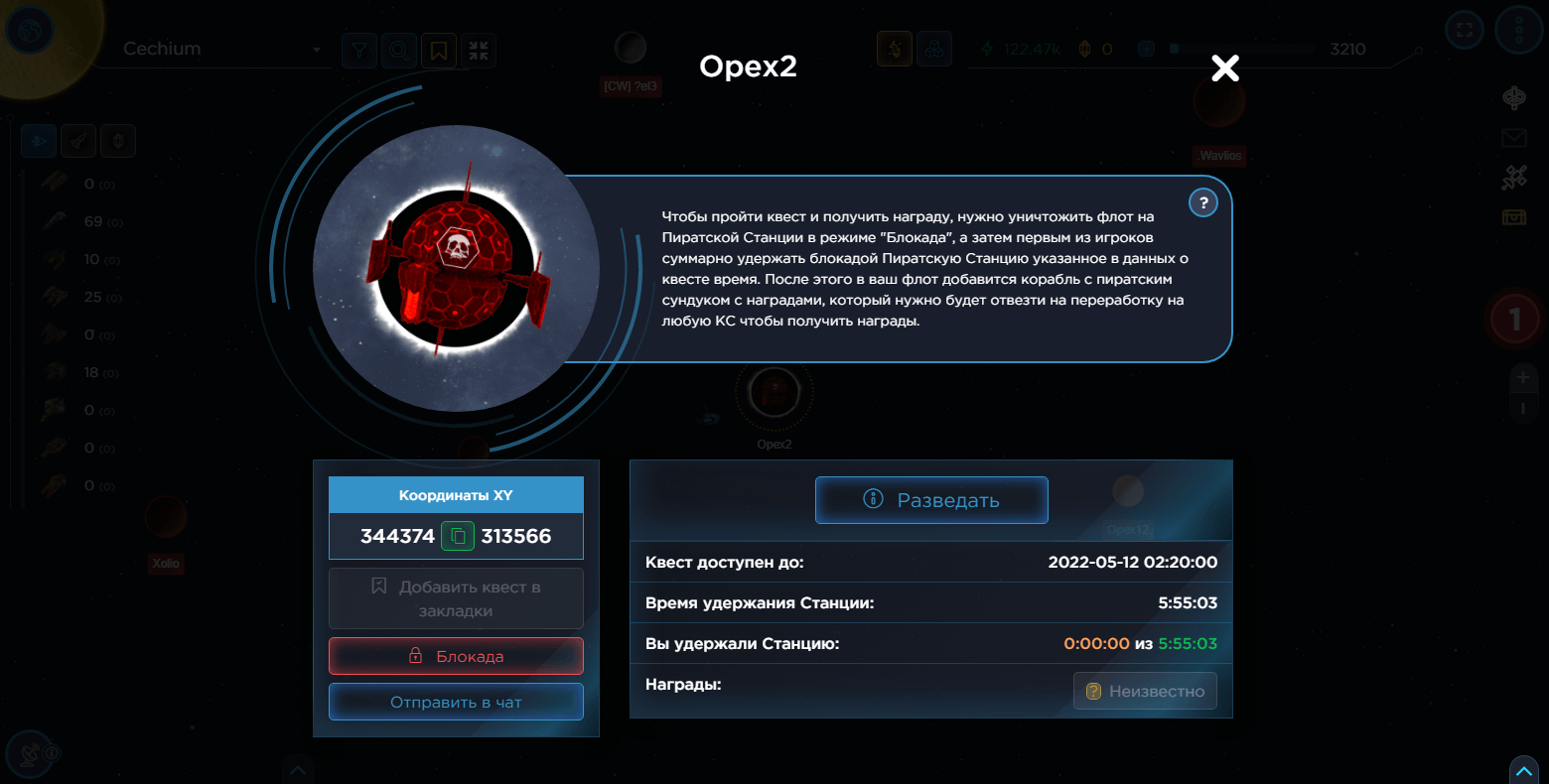 The winning player will not receive the reward itself, but a special pirate chest with rewards. He must bring this chest for processing to any Space Station, and only then he will receive rewards (including tokens that are credited to the user's balance). However, the chest itself (until he reached the Space Station for processing) can be robbed by other players both in space and from the planet:
a chest that is moved in space is visible to all players, and other players can rob it in space or block a planet or Space Station where the fleet with the chest is flying.
the planet on which the chest is stored is marked with a special sign and is visible to all other players. The chest can be robbed by other players when robbing such a planet.
The presence of a chest on the planet is visible by the image of a chest from space.
If ships with a chest, reaching the SS, are killed about the blockade of another player, the blockade automatically takes over the chest, but in order to hand it over to the SS, you must first return the blockade home and then send it back to the SS.
Blockades of players from the same corporation, as before, do not fight with each other. But the first player who has reached the required blockade time will receive the chest.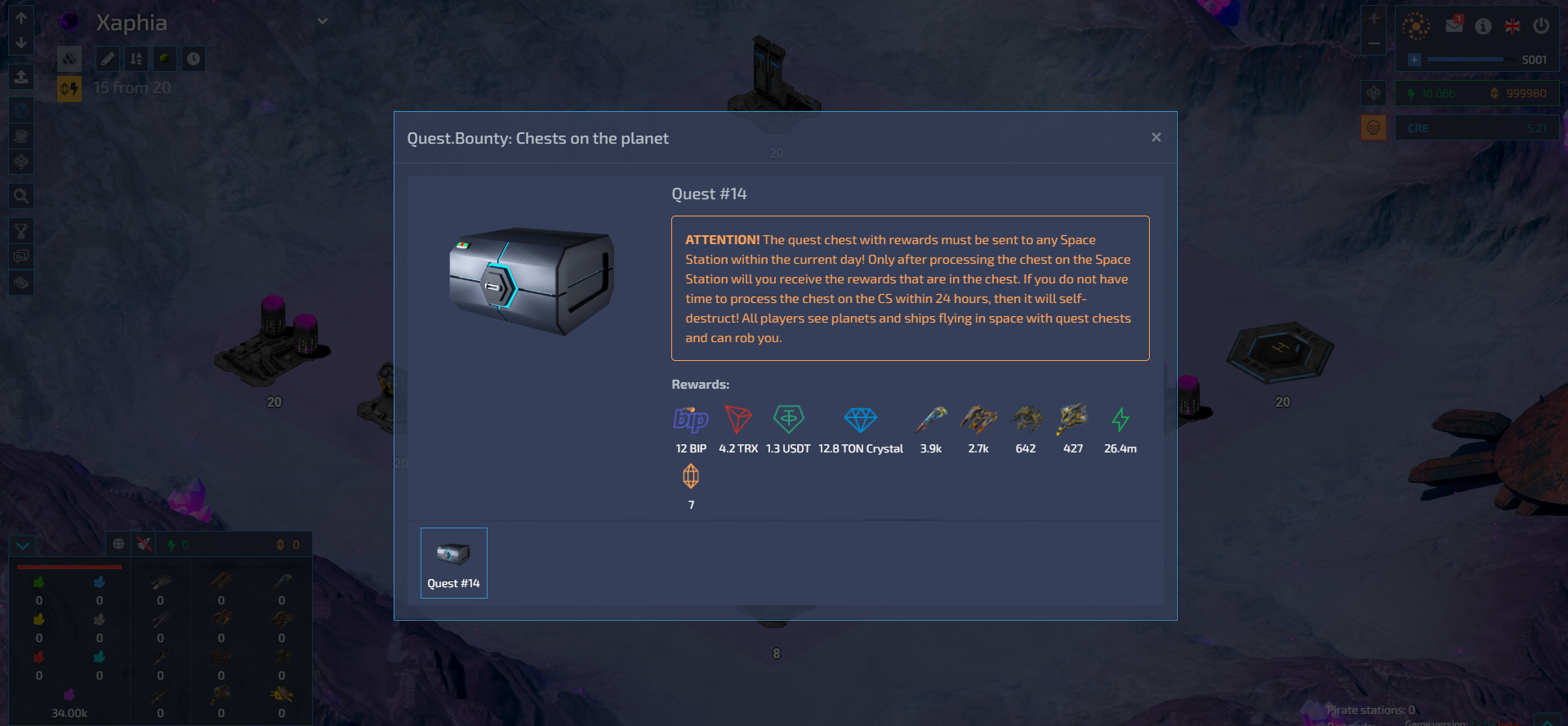 The chest will self-destruct 24 hours after the start of the quest, unless it is reworked at the Space Station, and all prizes in it are returned to the general Quest.Bounty reward pool and distributed over the following days.
---